Eastview Families: Cross Country Practice Forms come home tomorrow, Tuesday, 4/18/23. You'll see two forms: One form is the Race Sign Up, the second is the Practice Sign Up. The race is K-6 but the practices after school are only for 2nd through 6th graders. The first practice is Wednesday, 4/19/23. In order to stay after school for practice, students MUST bring the Practice Sign Up form back Wednesday morning. If kids forget, the next practice is Thursday - so just bring the form in on Thursday. Thank you, Principal Kates

Eastview Families: Our second family who won a March Family Challenge prize!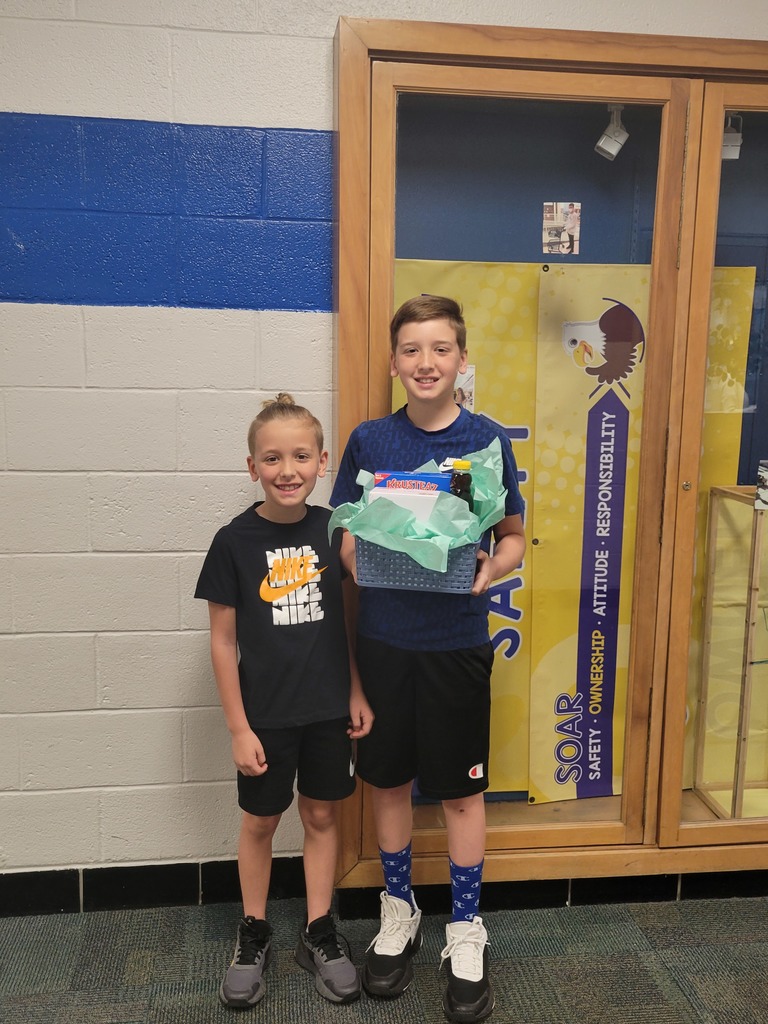 Fayette County School Corporation is aware of the multiple bomb threats sent out to Indiana area schools. Fayette County Schools is not on the list and received no threats. We will continue communicating with local law enforcement as they monitor this situation. As always, FCSC is committed to our student's safety and education. We also want to communicate clearly with parents about safety issues when they arise.

March Family Challenge Winners! Thank you Grace Church! Congrats to this amazing young lady!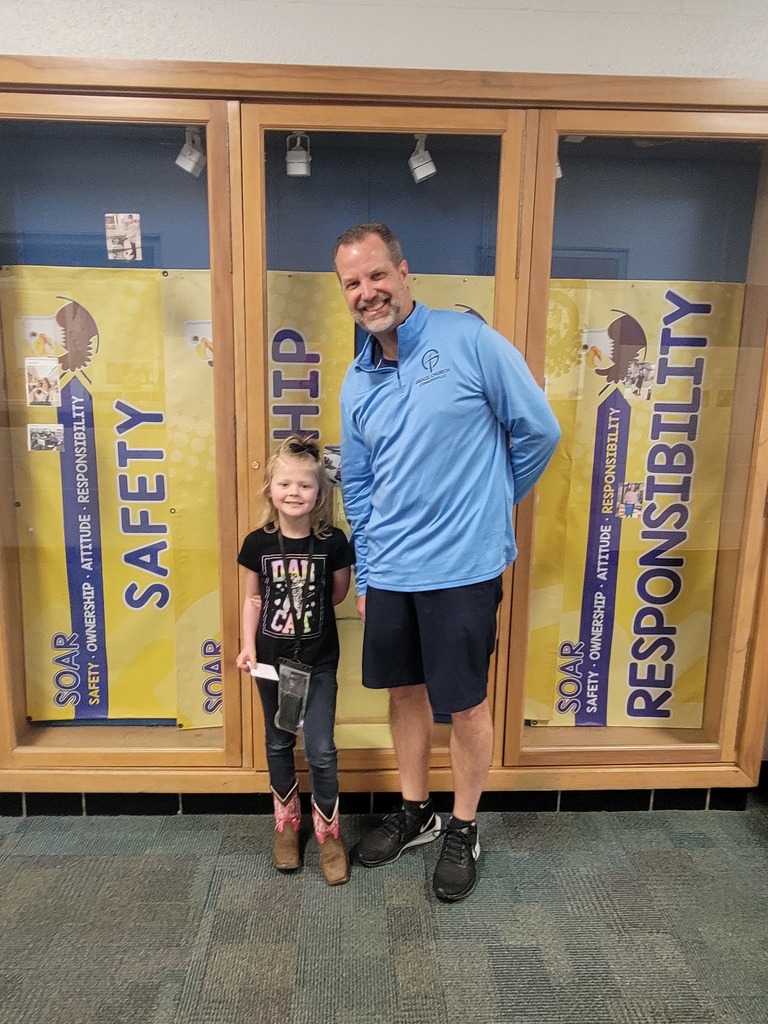 Eastview Families: ILEARN state testing starts Monday (4/17) for Grades 3, 4, 5, and 6. See pic below (also coming home as a letter today in Wednesday folders). Thank you! Principal Kates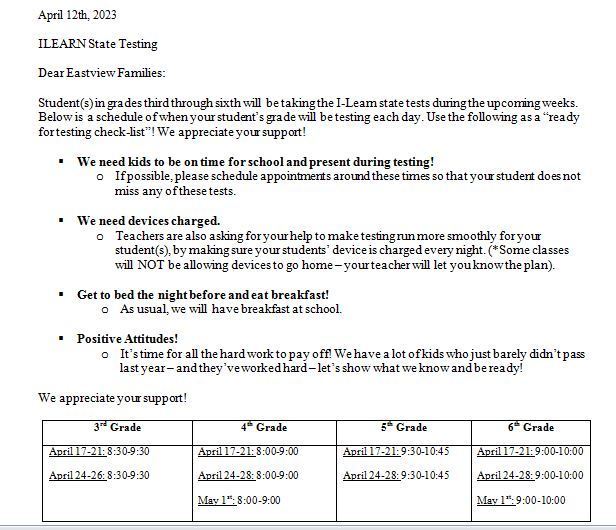 My man Christopher, congrats on the Positive Office Referral!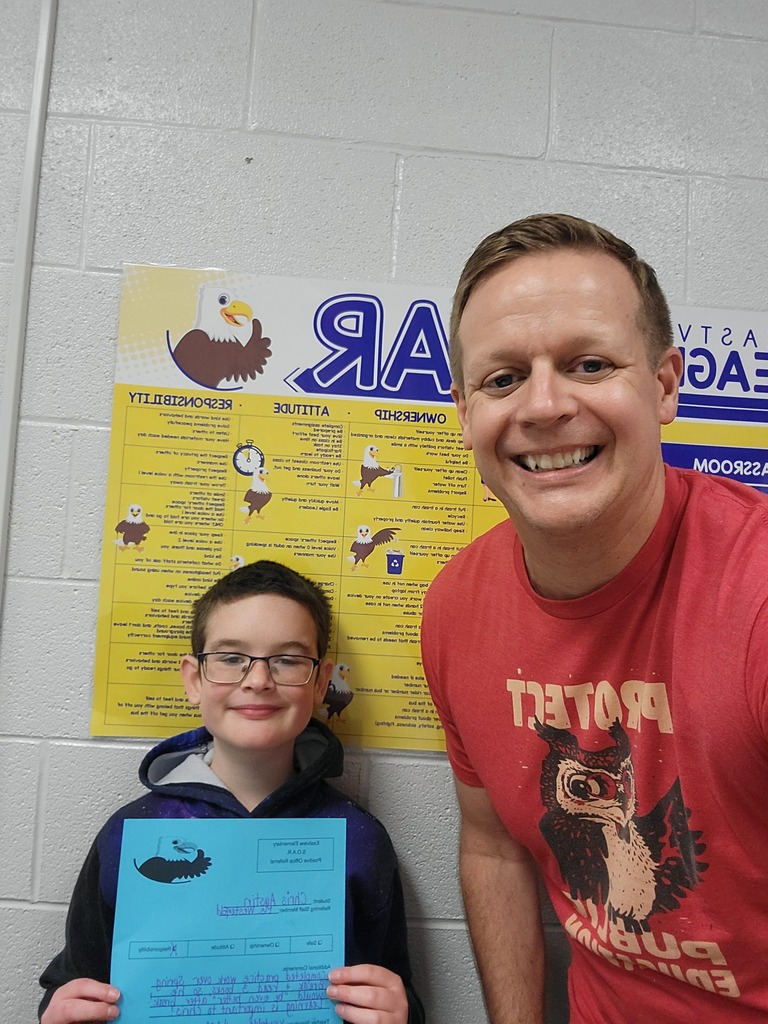 Eastview Families: Crazy mismatch Day tomorrow (April 6th, Thursday)! Kids have earned this award for filling our S.O.A.R. bucket! Have fun, follow the dress-code!

Eastview April Family Choiceboard!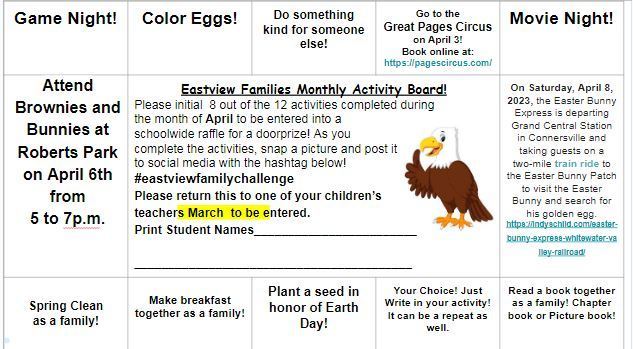 Spartan Dress Up Week Across the District! See pic for details.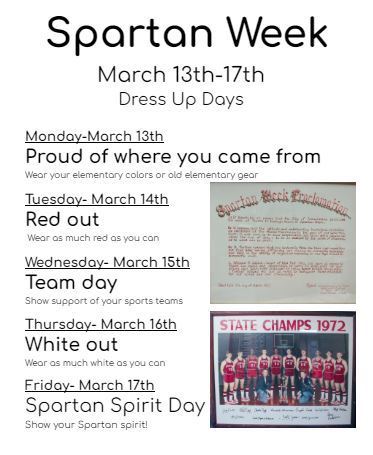 March Madness in 5th grade reading!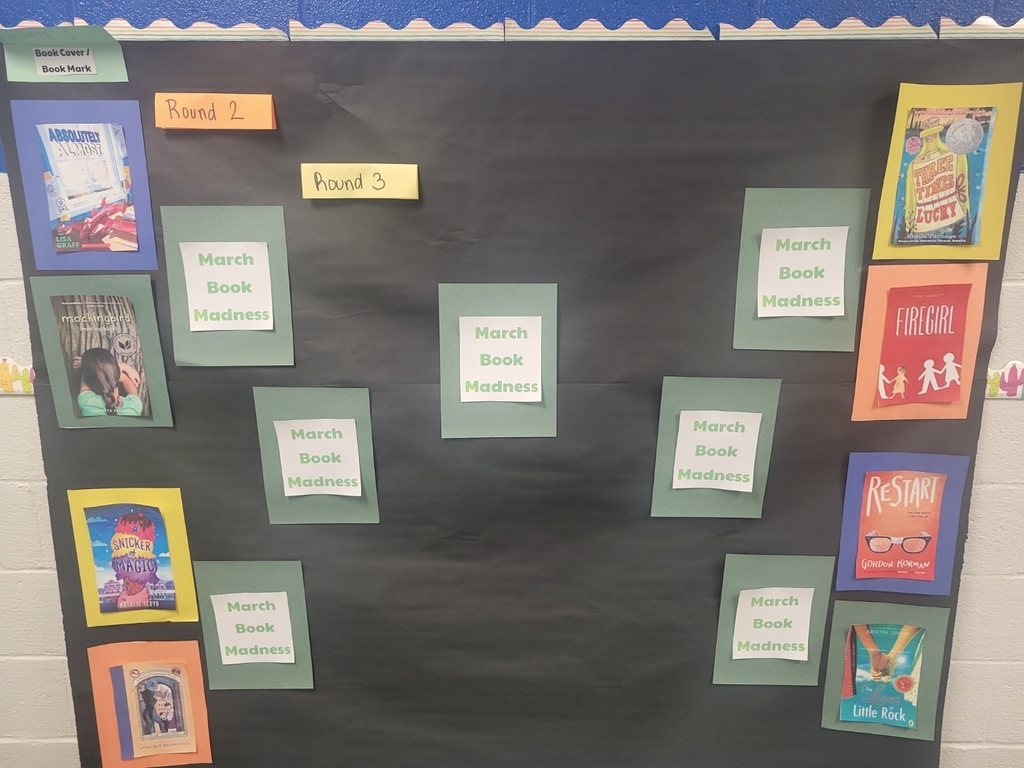 March Family Challenge Boards!

4th Grade had a blast last week with their Book Tasting! #workhardplayhard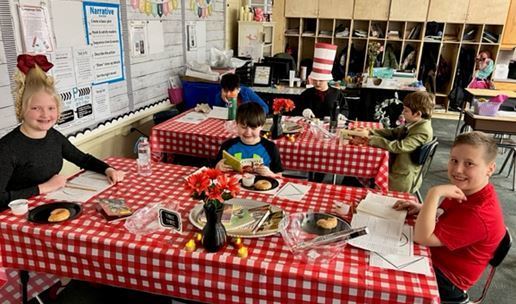 February Family Challenge winners!

5th grade classes have been working really hard. I see it everyday. Kids deserved this reading break in the sun!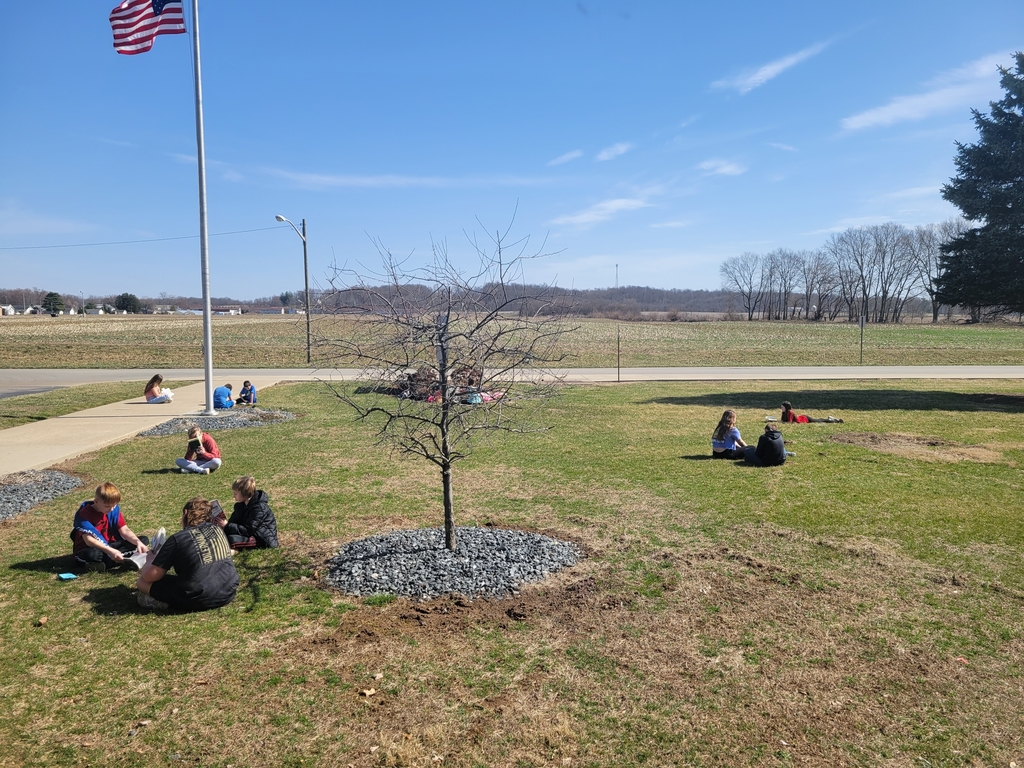 Eastview Disabilities Week is 3/20 - 3/24 - thank you to our Life Skills Team for organizing!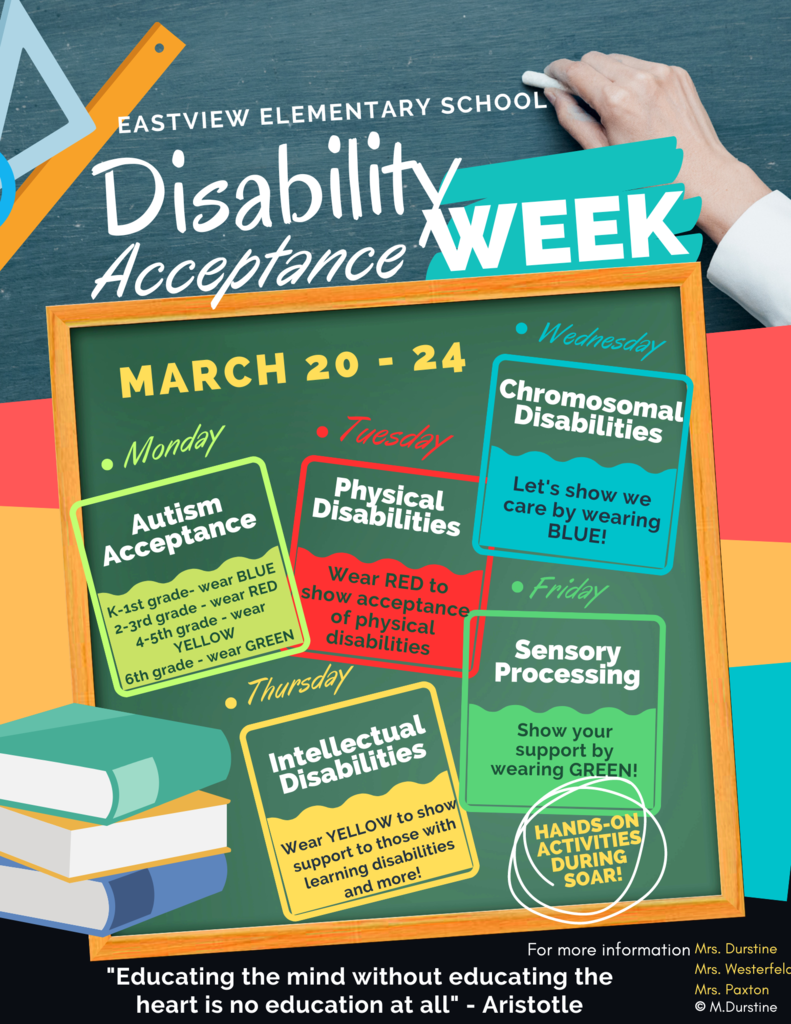 Eastview Positive Office Referral! Congrats!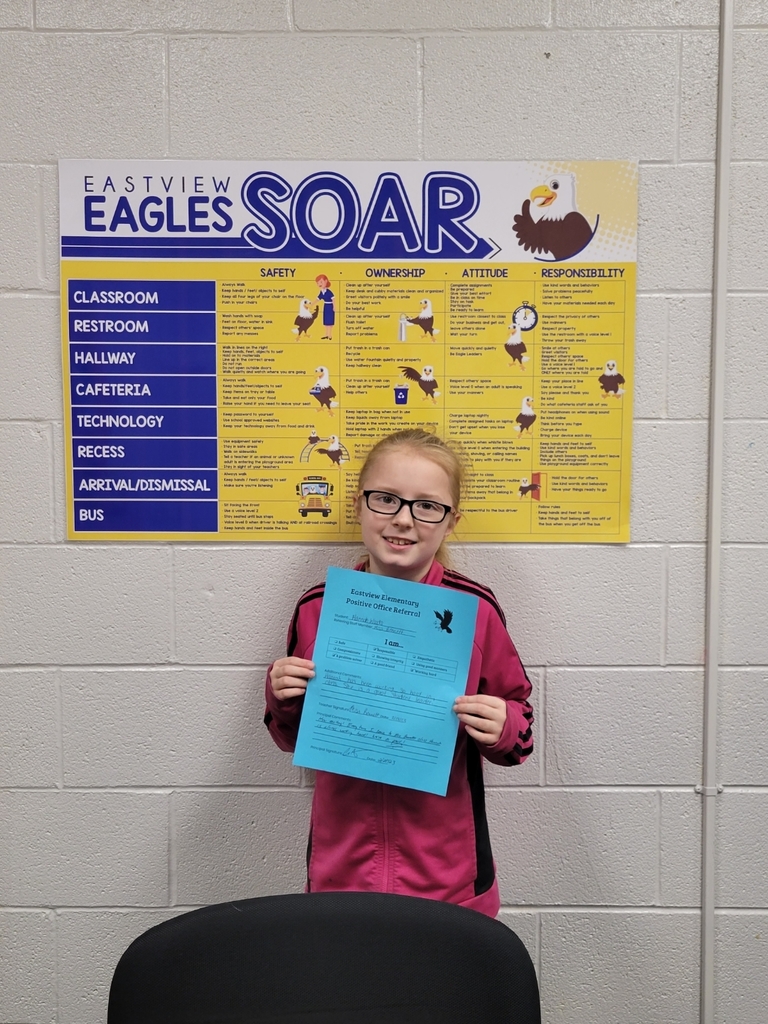 Read Across America Week at Eastview starting 2/27/23!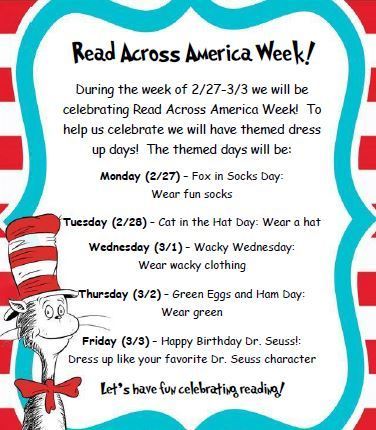 Positive Office Referrals for 2.16.23. Congrats!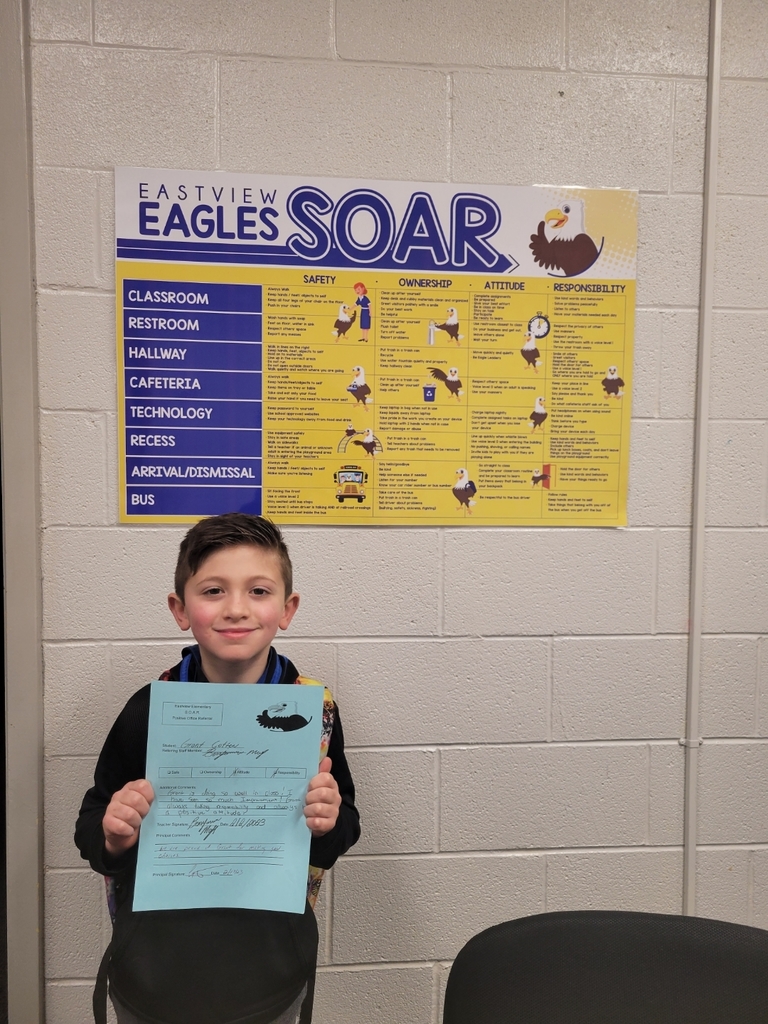 Fayette County Schools WILL be in session on Monday, February 20, 2023 to make up for the snow day on January 25, 2023.